A unique experience in a hign end holiday house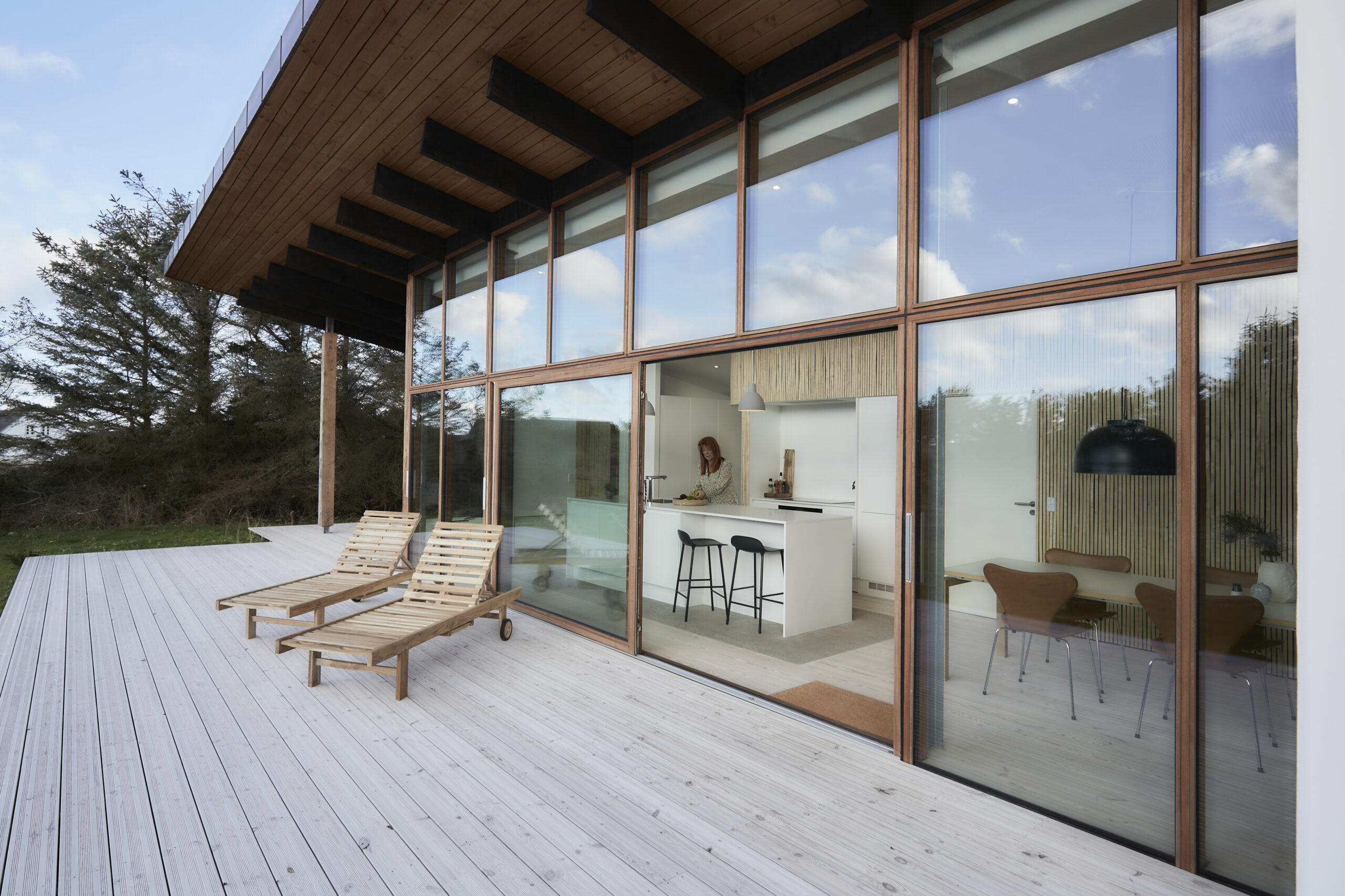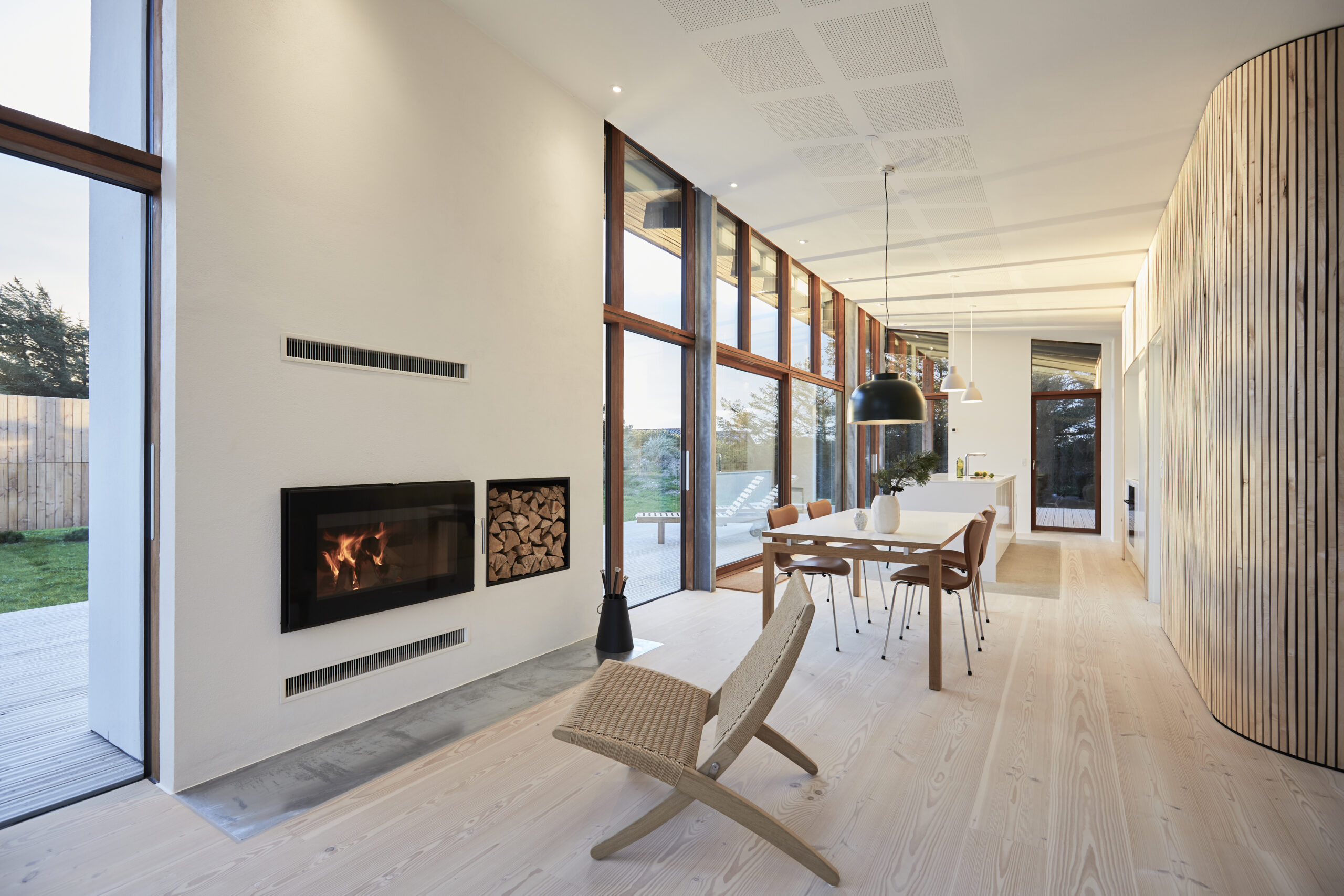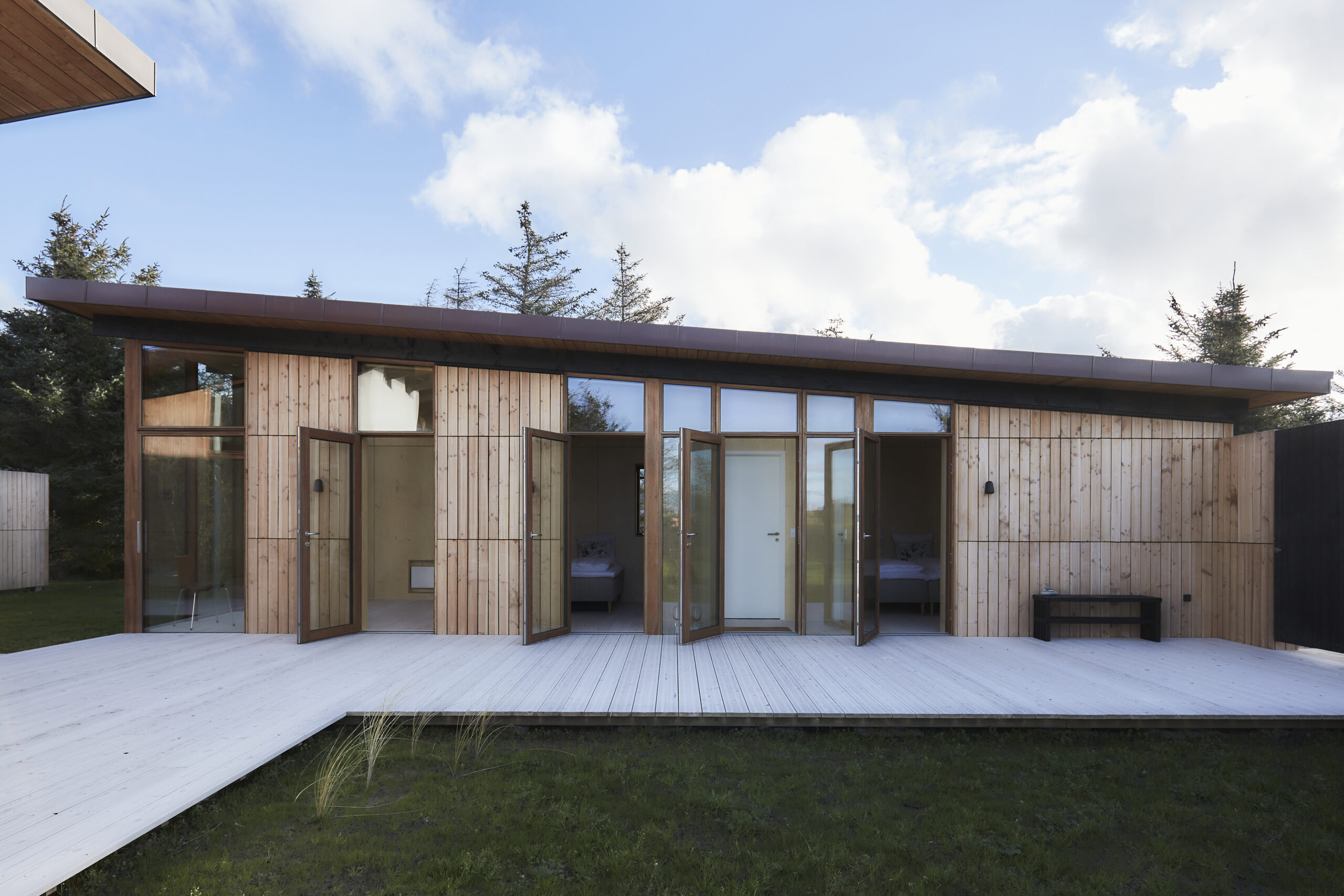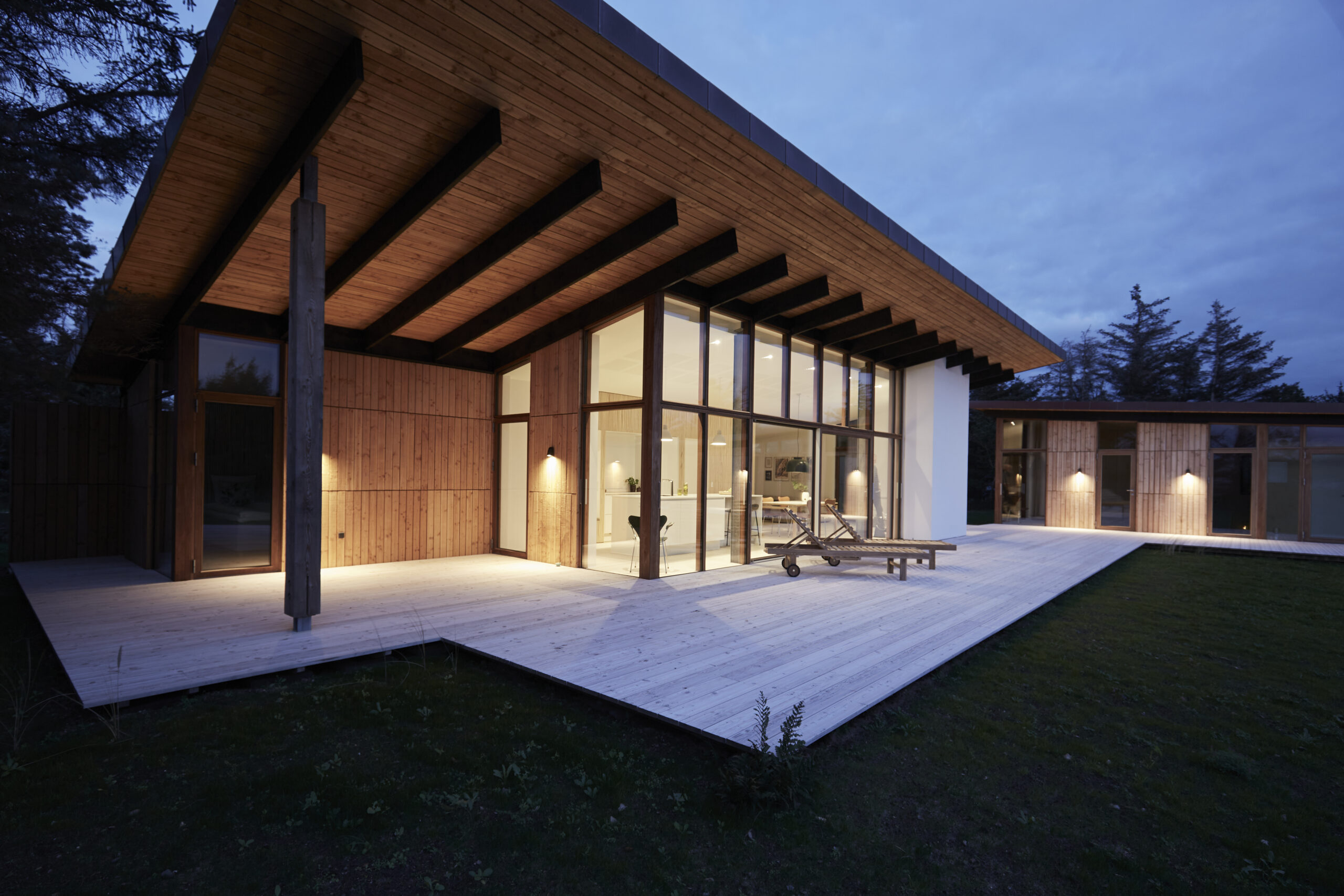 TheNordicX is located in the Danish fishing village Agger in the south end of the country district Thy. The carracteristic of Thy is the endless beaches, vast wilderness of original nature. Architecturally you can feel a special Nordic bond with nature, use of light and a need for openness. The warm wood surfaces against the clean white and sharp edges, combined with the classic modern Danish furniture, creates a calm and relaxed atmosphere on the edge between indoor and outdoor life.
The  holiday house is created by architect Søren Sarup and realised by Puras Architecture.
TheNordicX is situated 600 meters from the North Sea. TheNordicX consists of a main house, an annex house, a wooden terrace and a nature garden. The Nordic X has room for 8 people and is the perfect size for 2 to 8 people. This house will cover almost every need, whether it is a couple in love wanting a quiet get away, or a family getting together for a vacation. Pets are not allowed in this house.
I the main house there is an open kitchen with a long dining table that flows seamlessly into the living room with an enclosed fireplace and an expansive corduroy sofa. The main house has two double bedrooms and a bathroom around it.
In the annex house, two more double bedrooms are lined up with a second bathroom, with a storage room for extra equipment. The wooden terrace is 150 square meters and is designed with many corners and small areas where you can find shadow, shelter, sun, coverage and comfort, whether it is during spring, summertime or fall.
"We enjoyed the stay in this wonderful house very much! A perfect location, convincing architecture, very beautiful details and very well equipped. The first days were very stormy, but in this lovely house we could watch the wind through the big window, had the fire and could cook by snattering."
Silke, Germany
"My husband is an architect, is enthusiastic about all the particular details everywher in the house."
Birgit, Germany
"This house is so impressing. It's super bright, fresh, airy, spacious. Love in all the details. Everything is extremely well organized and equipped. There is not a thing missing that makes your stay totally enjoyable. I loved to hear the waves of the water surround the whole relaxed area. If you miss the ocean come to agger, and there I can totally recommend the nordic x and the superfriendly hosts."
Saskia, Germany